The best prompts for Anything V3 – Stable Diffusion Anime Prompts
When writing prompts for generating anime images using the Anything V3 AI model, it's important to be specific and detailed to achieve the desired result.
New? Check out our first guide here to learn about the basics of rendering on AnimeMaker.ai.
Here are a few tips:
Clearly describe the setting, characters, and action in the scene. Be as detailed as possible in your descriptions.

Use specific words and phrases to convey the mood and tone of the image.

Use precise terms for character features and clothing, such as hair colour, eye shape, and clothing patterns.

Provide reference images if possible to give the model a better understanding of the desired output.

Use the Anything V3 AI model, as it is trained on a wide range of styles and can generate high-quality images.

Test your prompts on the model and make adjustments as needed to achieve the desired output.

Also, it's important to keep in mind that the more complex and specific the image you are trying to generate, the more specific and detailed the prompt will need to be.

Be creative and think outside the box. Sometimes, the most unique prompts will lead to the most interesting images.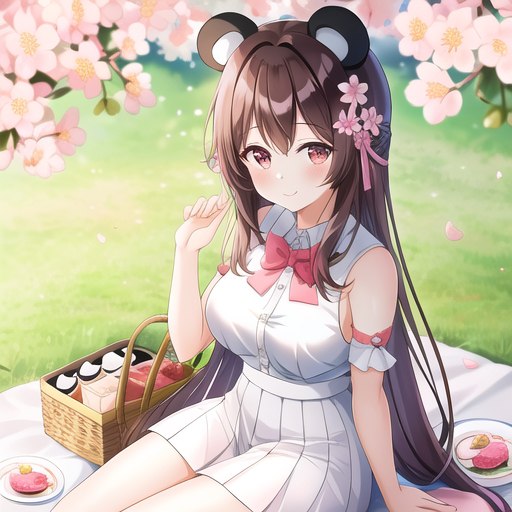 /render <av3> cute girl enjoying a picnic, panda ears, sakura flowers