The best prompts for Colorful V4.5 Plus – Stable Diffusion Anime Prompts
Use the Colorful V4.5 Plus anime AI model using the tag <av45> in your prompts. It is a blend of the controversial Anything V4/V5 series that broke away from the cell-shaded 2D look of Anything V3, by a different creator. This model is by a third person, to complicate matters, but the foundations are still the same. Let's look at some renders.
Note:
New? Check out our first guide here to learn about the basics of rendering on AnimeMaker.ai. This page is a work in progress.  Thanks for reading!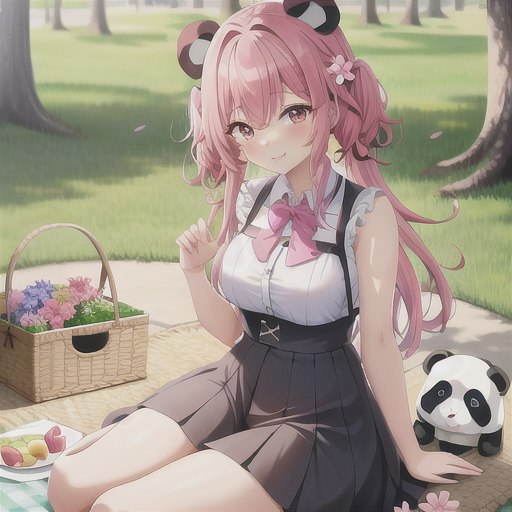 /render Cute girl enjoying a picnic, panda ears, sakura flowers <av45>
Hang tight, we're just getting started. More prompt examples coming soon!